Save time and $$ - Skip the clinic

Guaranteed to relieve pain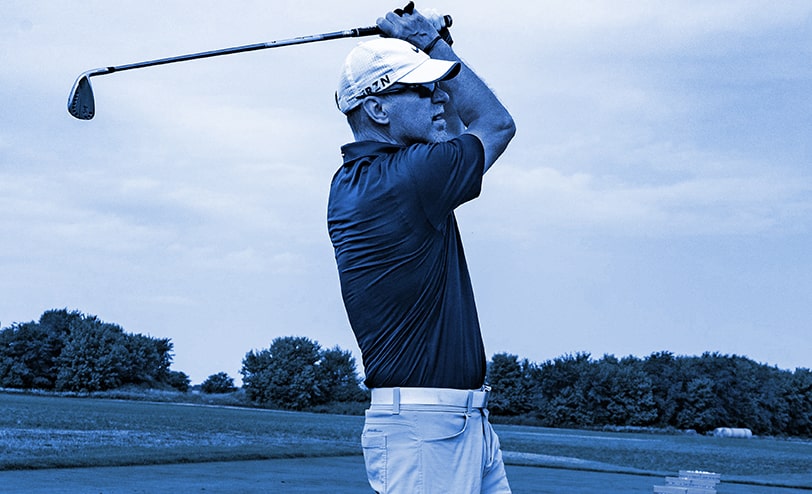 Physical therapy works but it's very inconvenient and if you miss appointments – you don't get better. With the Fiix Elbow, it only took a few minutes a day at my house, and I completed the program and have no elbow pain.
Scott
Elbow Pain Treatment Designed By Physical Therapists
The Official Tennis Elbow Recovery Device of the USPTA
Wireless, Rechargeable Battery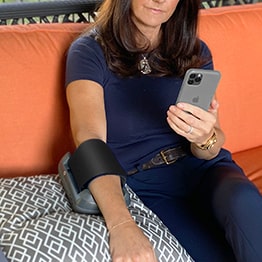 Wearable, Automated Hands-Free Technology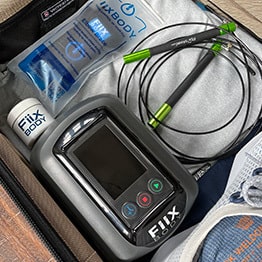 Physical Therapy Anywhere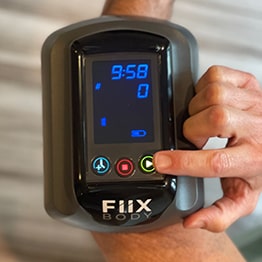 One time purchase, lifetime solution
The Fiix Elbow Device + Program is the world's first scientifically proven, doctor-approved, and portable self-treatment tool that automatically administers instrument-assisted soft tissue mobilization (IASTM) technology. Fiix Elbow helps increases blood flow to the area, break up scar tissue, and heal damaged tissue so that you can get back to doing what you love.
Proven physical therapy for tennis elbow and golfer's elbow. Effective, doable and done at home
Physical therapy works for many pain conditions - tennis elbow, tendinitis, etc.
Yet we still don't do it. The "pain" of inconvenience and routine get in our way.
The therapy program you can complete – 92% of Fiix Elbow customers completed the 8-week program.
The Fiix Body accessible training tools, motivating systems, & results keep you on track and push out old excuses. And pain.
---
The Fiix Elbow
4.8/5 Stars
Read all reviews
GET IT NOW $399.99 $499.99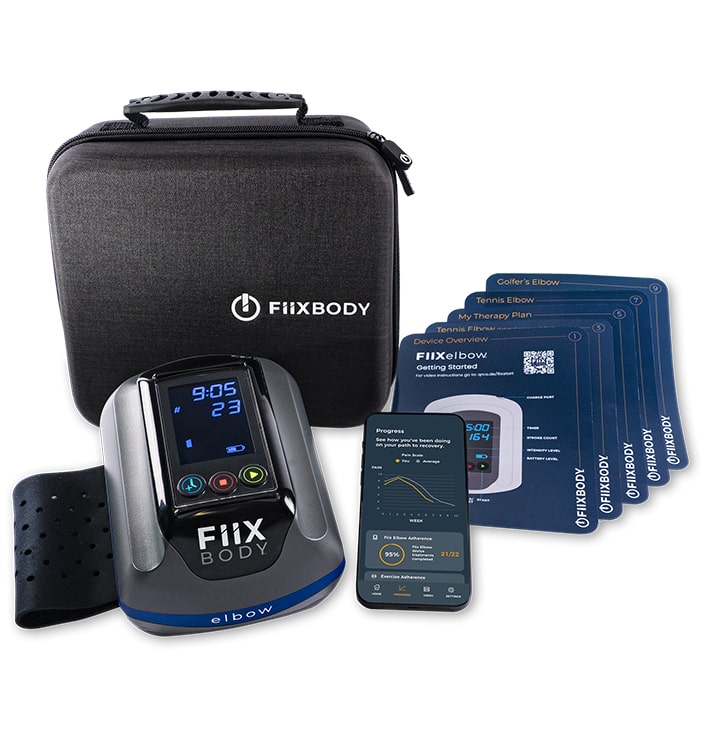 Our mission is to fiix your pain so you can enjoy life. We will do (almost) anything to ensure your success and happiness.
Got questions?
Lets talk - 833-410-0409, info@fiixbody.com
Not Happy?
90-Day Money-Back Guarantee - No questions asked (well, we might ask why, but it's just so we learn)
Our #1 goal is happy, pain free customers. Happy customers help spread the word. Then more people Get Fiixd.
It is that simple - The Fiix Promise
Getting better
feels good
Here's how to
treat elbow tendonitis at home

: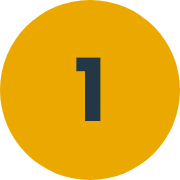 Order the Fiix Body, download the app, and get started today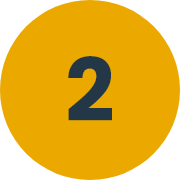 Push Play and Start Healing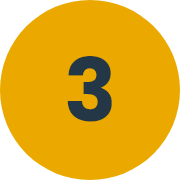 Feel the pain diminish and live your life to the fullest

Get Back In The Game
Take Control Of Your Life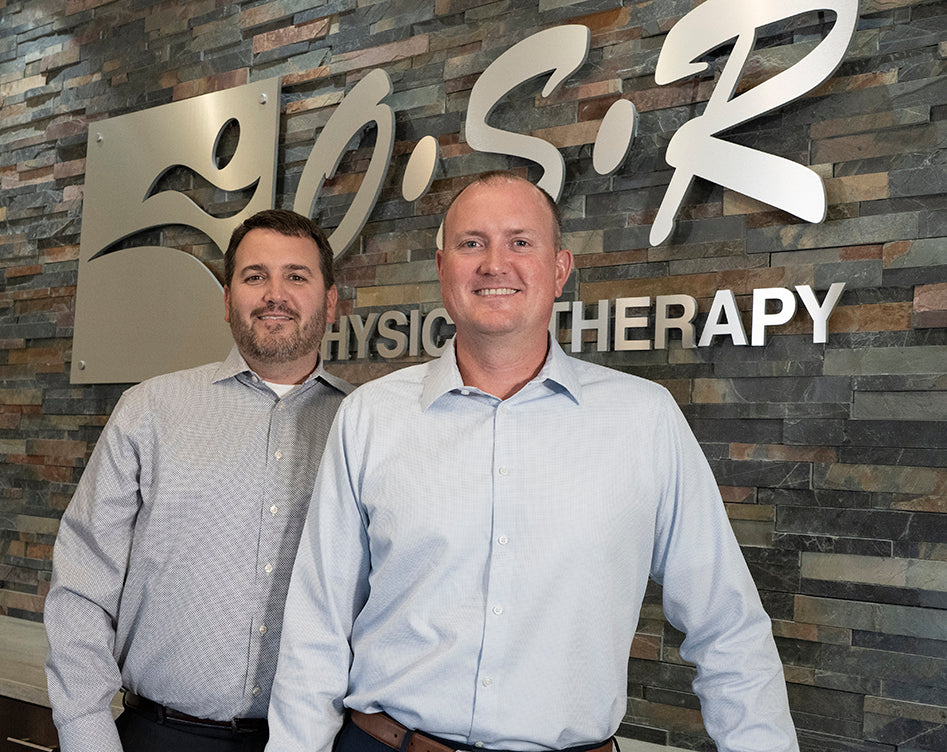 Designed by
physical therapists
With over forty combined years of treating patients in our clinics we've learned what works best for patients suffering from elbow tendonitis. We've found instrument-assisted soft tissue mobilization (IASTM) to be one of the most effective clinical treatments available for tennis and golfer's elbow.  IASTM has been performed in physical therapy clinics worldwide for over a decade with proven results.  
The drawbacks, however, of this clinical treatment include health insurance restrictions, deductibles and co-pays; plus the time commitment and difficulty adhering to a consistent schedule of therapy appointments two or three times weekly for eight or more weeks.
We knew the therapy worked but the clinic was the obstacle keeping people from having success.  The Fiix Elbow eliminates that obstacle and gives people the same great therapy in the convenience of their home.  It's easy to stay on track with our app-driven treatment plan. It's simple, straightforward, and requires just minutes a day. With our system, you don't need to drive to the clinic and wait in line for an appointment. Instead, you'll be able to track your progress and get daily, measurable results far beyond what is possible in a traditional clinic.
We took our clinical experience and packaged it into The Fiix Elbow so people can get the most effective elbow pain relief in the easiest way possible.  Our surveys show that 92% of our customers are completing  the entire 8-week program.  That stat is truly amazing in the world of physical therapy and is what drives us at Fiix Body.  
We built a better path to fiix elbow tendonitis.  Simple. Effective. Convenient. Guaranteed.
Resources To Treat Tennis Elbow and Golfer's Elbow
How does it fiix my tennis or golfer's elbow?

The Fiix Elbow uses patented technology to automate a linear deep tissue massage, a proven therapy method. Fiix Elbow Device helps release scar tissue, smooth fascia and connective tissue, and increase blood flow, helping your body to naturally heal the tendon and tissues that are responsible for your elbow pain.

Our app-driven, daily treatment plan is simple, straightforward, and requires just minutes per day from the comfort of your home. With our system, you don't need to wait in line for a weekly appointment. Instead, you'll be able to track your progress and get daily, measurable results far beyond what is possible in a traditional clinic.
How do I use it?

The therapy program is simple, Fiix Elbow device sessions are 10 minutes, 3x a week. Daily exercises help aid in recovery and build back your strength and pliability.

Just put it on your arm and press play and it goes to work to break up the scar tissue that is causing the pain. Download the Fiix Elbow App that will tell you what to do, when to do it and you can watch your pain go away.
Do you have a money-back guarantee?

Yes, if it doesn't work for you for any reason we'll take it back.  All you have to do is fill out a return form, email us or give us a call and we'll process your return and even pay the shipping fee to ship it back.
Can I use my FSA/HSA funds?

Yes, the Fiix Elbow is a FDA Registered Class I Medical Device. You can use your FSA/HSA card to process your order on our website or pay with your own card and submit your receipt for reimbursement.  FDA #D419638
Can I still participate in my activities?

Yes – you can still participate in the activities that may have cause the elbow pain as long as your pain is not greater than a 6 out of 10.  Also, do not increase the activity amount during the 8-week therapy program.
My elbow feels good after just a few weeks. Do I need to continue the therapy for the full 8 weeks?

Yes, the first few weeks of treatment break up adhesions and start the healing process. Your elbow will start to feel better but you need to strengthen the tendon to prevent further injury and to have a full recovery.